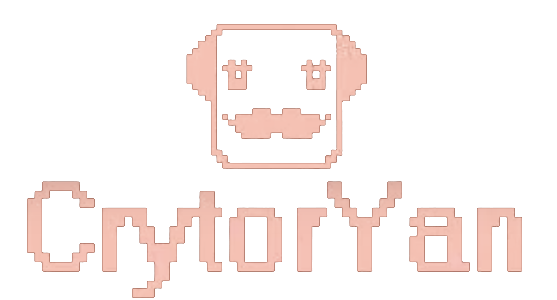 CrytorYan
A downloadable game for Windows
Story
Professor Zack has discovered a new chemical substance.
When he was observing the heat on the material it make some strange behavior. The Bluy atoms become insane and want to collide with Whity atoms (Bluy and Whity are the two atoms making the material) if the collision happens it unleashes an explosion that destroys any other Whity ones which produce another explosion and so on in a chain reaction manner. The Whity shot some germs that transform the Bluy to its type to survive.
Goal
You play with the Whity and convert the Bluy ones to get a Highscore you only get score when some of your controlled Whity are destroyed. As the chain reaction increase your gained score increase.
Controls
Arrows: Move
X: Shoot
The game was made in 6 hours exactly (1 hour was searching for proper music) The game was made for Madness Compo but I think I can't participate as it took more than 2 hours.
Download
Click download now to get access to the following files: